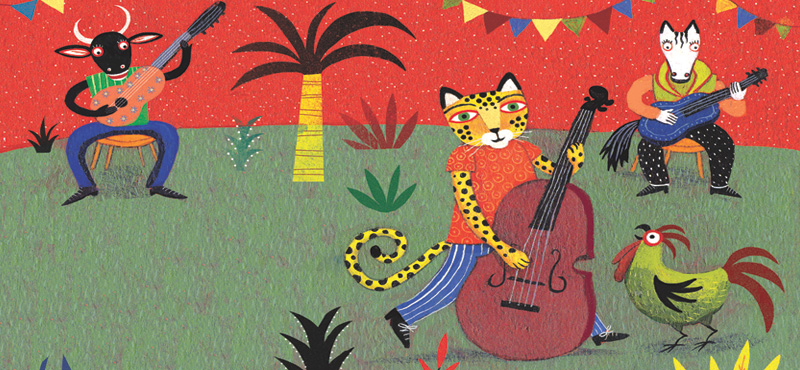 The Secret Mountain is pleased to announce that it has already secured the rights to two wonderful albums that will be coming out next year.
Songs from the Hummingbird (Canciones del Colibri) is an inspiring collection of traditional children's songs from Latin America collected and illustrated by one of Argentina's most notable artists, Mariana Ruiz Johnson, and performed in Spanish by the Mexican group Grupo Cántaro.
 We Were Made for Each Other, by Shanghai author and illustrator Jiuer, is a heartwarming, poetic picture book with audio that chronicles the adventures of a pig named Littly Sunny and his best friend Little Mouse.